This month, I'm talking with a debut novelist and friend, Valerie Valdes (@valerievaldes). Valerie reads the first chapter of a NaNoWriMo novel with a fun urban fantasy premise, "Handyman," and we talk about empathy, non-harming in writing, Twitter Discourse™️, and Cuban slang. Which means some bilingual strong language.
Valerie's debut, Chilling Effect, comes out September 17, 2019, in paperback, audio, and ebook formats, and is worth your preorder dollars.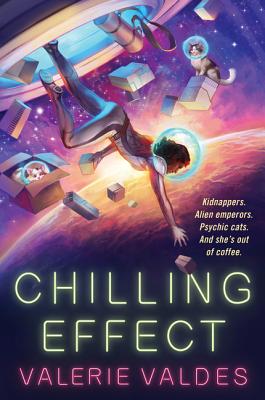 Things we mention in this episode:
NaNoWriMo (National Novel Writing Month)
"Red Light Properties," by Dan Goldman 
The Dresden Files (series), by Jim Butcher
Clockwork Boys, by T. Kingfisher (Ursula Vernon)
Chilling Effect, by Valerie Valdes
Join us next month, on August 16th, when we'll have Tyler Hayes on the show!